To make money blogging is easier said than done.
And yet, a number of  folks out there own bragging rights and make things look way easier than they *actually* are.
Well, with this well thought and put together actionable secrets, expect something new and unique.
My promise to you is, this isn't any get rich quick secret guide to earn money online while  blogging but *very doable*.
And if any implemented well, given time, you can reap really big. 
5 Ways To Earn Money From Blogging
Best of all, i've provided a link to download a PDF version or/and summerized slides just incase you wish to revisit it offline. 
PS: This blog is nearly 6000 words and you may find yourself reading abit longer than usual.
Watch My #WordCampKla 2018 Presentation
1. Affiliate Marketing (Adv)
If this is your first time to learn about how to earn money by blogging, then… 
Affiliate marketing is one of those models that have been known for long and one you should know of.
But here, i'll only tell you what folks out there don't.
And if you're a beginner, you'll learn how bloggers make money blogging using this model.
The interesting part, i'll show you step-by-step.
What is Affiliate Marketing?
Affiliate marketing simply involves promoting other people's products through an affiliate network and earning a commission if people eventually buy the products through your referral link.
Of course, it is quite easier for you to promote products through your blog.
All you need to do is to find a product that matches your niche and promote it to your target audience so you can earn a commission (percentage) of the product for every sale made through you. 
However, you need to create and promote evergreen content that can convert over time in a bid to attract many more people to your blog/website. 
It is apparent that once there is traffic on a particular blog, there will also be congestion on the affiliate links and this could lead to more sales.
Benefits of Affiliate Marketing
Nevertheless, aside the earned revenue, there are other advantages and benefits of affiliate marketing to content creators. 
1.  Brand Association 
This is particularly beneficial to new bloggers who often face challenges in making a name for themselves, getting traffic and growing their audience. 
2. Get Noticed Easily
By promoting products of popular brands, it can become a lot easier for a new blogger to get noticed and get site traffic. 
More so, you are sometimes fortunate to get your articles shared by popular brands as they are promoting and by so doing, the blog will be exposed to a larger audience.
3. Build Authority
Affiliate marketing makes it possible for you to build authority over a particular niche. 
 This assertion can be explained by the fact that content creators often turn to affiliate with products that are related to their niche. 
4. Earn Trust From Site Visitors
Most content creators opt to work with either products they have already used or products they are sure their target audience will be needing. 
For instance, if your blog focuses on guiding parents on how to take care of their babies, then it will be logical for you to advertise baby products such as pampers and bottle sterilizers, knowing that most of your blog visitors are mothers. 
Even though it has been proven that affiliate marketing can be extremely beneficial, you're still likely to face difficulties if you decide to just engage yourself without taking
precautions, knowing your target audience etc..
Thus, I will now focus on the different steps that can make you be the best at this affiliate game.
Ways to Win Big in Affiliate Marketing
1. Find A Niche
The very first step is to find a target niche. As it is your duty to put a lot of effort into your content so that you can understand what your audience want to read. 
Once you have an understanding of what they like reading, it will also be easy to decipher the content they might be interested. It is worthy to note that your target niche is
different from your target market. 
A target market is simply who you pursue as an ideal customer whereas a target niche goes way beyond that. Your target niche is that particular product a larger portion of your target market who are likely to be interested in buying.  
It is therefore advisable that you focus on a niche than chasing a lot of
avenues at a time since it can be challenging dealing with so many competitors.
The challenge is to focus on a particular niche after a lot of research until you
become able to sustain. 
Of course, once you identify your niche, and products you intend marketing via your blog, it becomes imperative to carefully read and understand the terms and conditions of the company or brand whose products you are going to promote. 
Bear in mind that different brands have different terms concerning various aspects of affiliate marketing like commission structure, commission and cookie durations etc.
2. Keyword Research
However, you shouldn't just fully delve into marketing your niche product or products. It is imperative to do keyword research so as to use the right words to advertise your affiliate products.
Through keyword research, you will be able to find alternative words or terms that people typically enter into search engines when looking for your products. 
I personally recommend that you should search for and use keywords whose search volumes are between 250 and 550 per month. As these are easier to rank for compared to those with a high search volume.
And in the same manner, keywords with less than 250 monthly search volume, its ideal that they won't bring you enough traffic (visitors).
3. Create and Publish Massive Content
Creating niche content will equally make you excel well in affiliate marketing. Niche content can only be derived if you focus on addressing the needs and pain points of the audience of an identified niche. 
Thus, instead of using many strategies that are geared towards pleasing everyone, you should instead focus on writing content that appeals to your target audience. 
Great content plays a direct role in the decisions of customers to purchase. It is evident that focusing on a niche content result in many rewards including more qualified leads, SEO prominence, an authoritative reputation as well as the fact you will save time.
It is worthy to remember that publishing massive pieces of content will also show that you're an expert in his niche.
For instance, if a you publish an article of more than 3,000 words on a topic, it will definitely be more detailed than if the article is just 300 to 500 words. 
In fact, according serpIQ the average length of the content in the top 10 results of search results are usually over 2,000 words.
And of course, customers will be more interested in purchasing once they are confident that you're an authority in that topic/niche.
In fact, I've used the massive content technique to rank on page one on highly very competitive keywords like Elementor page builder.
This case study was over 5,000 words and got indexed in about 3 weeks.
From the see of results, its only my blog that was launched less than two years ago (less domain authority).
Does this sink in? Well, next… 
4. Promote The Content
Promoting content also plays a crucial role not only in affiliate marketing but also growing your brand and site authority.
A number of content creators do the publish and wait technique, but that actually never works more so if you're just starting out and you need to build an audience. Click To Tweet
Since no one knows about you and your content and hence, it won't get anywhere. And this is where content promotion goes into handy. 
There are several ways of promoting content. Some of the methods involve the use of emails, coupons and social media platforms etc. 
Building links to your blog/content is so far the most reward content promotion technique.  
Links signify trustworthiness as well as usefulness and once these links are of authority you're are likely to rank in Google's SERPs.
5. Get Sales In
Above all, the goal is to drive sells in, building trust and an audience. Remember that the whole essence of affiliate marketing is to expose products to potential buyers so that they can purchase them. 
Hence, you will be wasting your time if you are still unable to get sales after all the
efforts. Failing to get sales could either mean you are in the wrong niche or you are targeting the wrong audience, poor site optimization among others. 
Owning and operating an online store has never been any easier than today.
Drop shipping enables you to do exactly that. And if you want to know how to make money blogging, this is something you shouldn't miss out.
By sourcing for products from an overseas supplier and selling them at a price of your choice anytime anywhere.
The good thing here is, you'll NEVER have to handle any stocks or shipping products to your buyers.
Interesting? Enjoy the read
Drop shipping is yet another amazing way to make money blogging online. 
It's a way of retailing wherein a real store (online) with a stock of the products it sells are sourced from overseas suppliers who actually do the actual inventory.
When a store advertises and sells a product, it instead purchases from the third party (supplier) which ships it directly to the clients. Thus, with drop shipping, the retailer never sees nor handles the product they sell.
And for content creators, It has become a lot easier earn money drop shipping.
Of course, you can equally benefit from drop shipping because unlike the traditional method of retailing where huge amounts of capital purchasing inventory had to be tied.
One can always start drop shipping with a relatively small amount of capital. However,
aside the revenue it generates, another advantage of drop shipping to creators is the fact that it's easy to get started. 
The reason is that you do not need a physical product to get started. And more so, with drop shipping, it is easy for you to benefit from diversification as a variety of products can be sold through a single online store. 
With drop shipping, it is easy to offer an array of products to potential clients since you do not need to pre order them. Click To Tweet
Nevertheless, like many other online businesses, it is imperative to have the right drop shipping strategy because without that you would only be wasting resources and time without necessarily making money. 
First of all, 
1. Identify Your Niche
This can only be achieved if the you chose not to focus on blogging about everything simultaneously. 
Rather focusing on a particular niche like fashion, politics, business, technology, etc will show some level of expertise and authority in that niche. 
Besides, when a you focus on a particular niche, it becomes easy for you to study your audience and know the type of products they might be interested in buying. 
For instance, a content creator who has chosen fashion as there niche will easily understand the type of fashionable items their followers will be interested in buying.
2. Secure A Supplier
Once the niche has been chosen, it is imperative for you to secure a supplier before proceeding to open an online shop to drop ship. It is your to opt to collaborate with suppliers and brands with high-quality goods. 
It is apparent that with drop shipping, you don't see the items. Thus, it is of utmost importance for you to use a reputable and well trusted supplier. 
Remember that a number of online buyers are ignorant about the way online marketing works and selling poor quality items could instead affect your reputation. 
More so, you should negotiate the terms and conditions of business with the chosen supplier. 
For instance, they have to agree on the delivery duration, the return policy as well as the ceiling and floor prices you must adhere to in your online store.
3. Create The Online Store
Now the next thing to do after securing a supplier is to create the online store.  The online
store is typically a website which can be created using Word Press or Shopify. 
It should be noted that Shopify is currently one of the most popular drop shipping platforms where online stores are created. You may build you own store or hire an expert.  
All the features of the drop shipping site should be checked to ensure that they are working perfectly before the official launch. Click To Tweet
Have in mind that you are likely to lose credibility and possibly sales if your website is not
easily accessible by both your existing and potential clients.
Nonetheless, you should ensure that the items sold via your online shop are well displayed. For instance, top quality images should be displayed on the site to attract clients. 
The images of the items displayed should be accompanied by well-structured and detailed descriptions that gives ample information about the products that are sold. 
In addition, the blogger should be able to do keyword research before writing the descriptions so as to optimize for online search and gain more clients.
4. Promote Your Store
Promoting your website (online store) will definitely bring in traffic, increase sales and result in greater returns on investment. 
There are currently many ways of promoting an online shop.
The most common methods are however are paid ads via popular social media platforms like Instagram and Facebook. 
Alternatively, your can also promote your online store by getting it advertised through other more popular websites or blogs, building links , search engine marketing etc. By so doing, they will be targeting a larger audience and this can result into bringing in sales. 
5. Optimize and Analyze 
Furthermore, to excel in drop shipping, you'll will also need to optimize and analyze your store. 
There exist many ways of optimizing a website. However, the best ways of optimizing websites include:
Creating unique and descriptive page titles
Making site navigation easier
Making it easier to read content
Making good use of the 'description' Meta tag, 
Making great use of both Google Analytics and Google Search Console
Using SEO for mobile phones as well as improving the structure of ULRs etc.
There also exist unique techniques of optimizing an online store so as to attract clients. 
You just needs to be vigilant enough to provide prompt solutions to some of the problems faced by your clients onsite. For example, being instantly available to answer to the queries and inquiries of clients is a great way to secure sales. 
The reason is that some clients are very impatient and will immediately resort to buying from your competitors if they fail to receive a prompt response. 
Similarly, you should be ready to demonstrate your expertise about the products you're selling. Click To Tweet
This will be evident in how intelligently you answer questions from clients pertaining the items they are selling. 
Above all, you should always be ready to solve real unforeseen problems. After all, problems are bound to arise in every business.
This is the least talked about money making venture in the industry.
And yet, if done perfectly well, the most yielding.
Why?, you set your own terms, industry and price.
And if you have WordPress website design knowledge, you'll find this interesting.
The most fun is, renting out one page websites for $$$ as you run your other businesses.
Build, ranking and rent out websites is one of favorite way you can make money blogging.  It is quite possible that you build 
one page WordPress websites
, make
them rank in local search terms in specific areas and then either rent them out
or sell them for profits. 
The concept is quite simple. For instance, you could build many different websites for terms like 'Electricians in Nairobi' or 'Chefs in Kampala' or other similar services that customers in these regions are looking for. 
They could also use terms like 'near me' to rank well. For example, 'houses for rent near me' or 'restaurants near me'.  The truth is that once the site has been well ranked in the search engine and gaining plenty of traffic, you can then rent out the websites or sell them out completely.
1. Find A Niche
Like I already mentioned, the first step to successfully rank and rent websites is to identify a niche, a well-performing keyword (in terms of search volume). 
However, the best way to identify your niche is to carefully study your environment or local
area to determine what people are most likely to search for. 
Are people searching for plumbers, electricians, restaurants or hotels? Well, you should settle for a niche that is in high demand because by so doing, you will be driving traffic to your website.
2. Get Target Keywords
After establishing a particular niche, it is then a job to conduct extensive keyword research. 
Keywords are mainly the alternative terms that most people use to search for the services or niche you have focused on. It is therefore apparent that a good keyword will help you
rank well in search engine, thereby making it possible for you to attract traffic to your site. 
There are a number of tools that can be used to do keyword research, some of which include Google Adwords (Keyword Planner), Adword & SEO Keyword Permutation Generator, Google Correlate, SEMRush, etc. 
However, it should be noted that most of these keyword research tools are free and
with them, it is possible to determine a profitable niche, find markets, rank well in search engines, drive traffic as well as promote your products. 
3. Domain Name
Another crucial aspect of ranking and renting websites is getting a perfect domain name. It is vital that you search for a domain name and register it. 
Of course, a good domain name is beneficial for every business.
First of all, it places you better in the SERPs. Besides, a good domain name will equally establish a business identity a type of organization. However, there are some rules of searching for an appropriate domain name.
They include;
The chosen name should be brandable.
It should neither be too long nor too short.
The domain name should be easy to pronounce and equally possible to modify a preferred unavailable name.
Use broad keywords with caution.
 A domain name should also be intuitive.
A Dot Com is still King and highly recommended.
4. Hosting Your Websites
Once a domain name has been carefully chosen, then you can then proceed to web hosting. 
Bear in mind that web hosting is indeed a necessity for every website because it is considered the physical location of your website on the internet. 
As a matter of fact, web hosting is more of an online storage center that keeps all the information, videos, images as well as other contents that comprises the website. 
It should be noted that web hosting can be measured either through the amount of disk space that is allotted in the server or through the amount of data transfer (bandwidth) that is required to access the server. 
Web hosting definitely adds value to a website as it makes it possible for visitors to see the content of your website when they type in your domain name. Besides, website hosting can also keep your site active and running smooth at all times.
Nevertheless, if you intend making much money through ranking and renting websites, then it is logical for you to build as many websites as possible. Remember that you can actually build a WordPress website in two hours.
I recommend using Blue host as they're the #1 WordPress recommend web hosting platform.  It is also possible to host with them 1 page WordPress websites. 
Recall that unlike the traditional websites that have multiple pages like Home page, Contact Us page and About Us page, the one page website has all its important information condensed into the Home Page. 
A one page website may easily attract traffic, talks less hours designing. Besides, such websites are easily maintained and this will of course, be convenient for someone multitasking.
5. Outsource Website Content
One of the best ways to effectively create, rank as well as rent many websites simultaneously is by outsourcing the content. 
Once you have identified the niches you want to focus on, you can then contact expert content writers and outsource your content to them. Click To Tweet
This will make your websites look more professional and appealing such that finding clients to rent them will be a lot easier.
6. Add A Call To Action (CTA)
Furthermore, you should always add call to action so as to get your visitors into performing specific tasks on your websites. 
Some of the best CTA buttons you need to have on your websites nevertheless include Lead Generation, Lead Nurturing, Read More, Submission Form, Product or Service Discovery, Social Sharing, Event Promotion as well as Closing the Sales buttons etc.
7. Get Sites Indexed In Search
Another important aspect of rank and rent is site indexing. Remember that search engines like Google, Bing and Yahoo, etc make use of databases to store millions of pages of information.  
Thus, when you are using the search engine, you are searching the search engine's index of stored pages and not everything on the internet. 
Indexation is therefore important because it helps in establishing ranking and attracting traffic, thereby achieving the overall goal of the website. 
You can, however, rocket up your indexation by using ping sites tools, adding sites to google my business and above all, registering them with the search engine.
When indexing has been achieved, and the website starts attracting traffic, you should them reach out to potential buyers. The best way of doing so is to contact business owners in your niche/area and inform them about your desire to rent/sell your business site with all its leads. 
The price you are offering should depend on how competitive your niche is, analytics data and traffic stats.  You can as well rent out your leads to a target business or freelance worker. 
However, this will depend on either the conversion data tracked through your Analytics or the number of potential buyers who are ready to buy services through your website.
Do you own a facebook business page?
You can actually make money blogging on Facebook.
Also, what you may not know is, that actually Facebook now pays out to its content creators.
And without wasting much of your time, follow up in the section below and see how exactly it works and how you can implement it step-by-step.
Enjoy 🙂
As a matter of fact, to create this piece of content, I was inspired by a question i was asked after my WordCamp Kampala talk. And when i shared, i realized that monetizing facebook sparkled interest in the audience. 
One of the questions i got was if i will share a blog post and my slides later and here it comes.
But hey, gone are the days when Facebook fan pages were just mediums where brands and public figures received compliments. These days, Facebook pages are being used as hubs as well as tools to build communities that center around particular entities, brands, events and media etc. 
Even though there are currently many social media platforms, Facebook is one of the best mediums to make money online. The reason is that Facebook is the most famous social network site with 1.5 billion daily active users according to statista. 
It is therefore logical for business owners to opt to promote their businesses or make money via Facebook, a platform where they can easily reach a large audience.
However, for a content creator to monetize Facebook, you need to create a very appealing page. While at it, you should select the right classification because some pages have additional features whereas some types of pages set limits on what they can do or display. 
It is also important to dedicate time to set up the page with all the information you can possibly fit. For instance, write an excellent and catchy 'About Us' page that will attract people to your page. 
The About Us page should describe your business elaborately and if you have other business pages, you should include the links.
This will also make it easier for your page to be verified. It should however be noted that most people do not trust pages with no profile and cover photos. Thus, besides the description of your services, you should equally upload top quality and attractive profile and cover photos. 
Of course, these photos should reflect or portray the activities of your page. For instance, if your niche is fashion, then you should ensure that your profile and Facebook cover photos are highly fashionable.
1. Grow Your Audience
After successfully creating a Facebook page, the next logical thing to do is to build your audience. You should always have it at the back of your head that your audience is as a result of the quality of the content you offer. 
The secret is therefore to regularly post interesting content from your blog or other sources on your Facebook page. Click To Tweet
Of course, you can also always share links to interesting topics through your Facebook page. It is apparent that interesting and hilarious content will always attract many likes and shares and this will only go a long way to increase the popularity of your page.
Even though starting to grow your audience may be challenging, one of the best approaches is to upload your mailing list (if you have one) and Facebook will in turn crosscheck and give users who maintain a Facebook account with the email addresses an option to like your page. 
However, it makes more sense to do this when you must have put in some reasonable
content on your page.
Content creators should understand the importance of outstanding content when it comes to monetizing a Facebook page. Considering the current trends, video content is preferable. 
How-to videos are particularly recommended because they inform and educate the audience about particular ideas, products as well as services. Bear in mind that although many people are hungry for information, they want it fast. 
Therefore, instead of writing long epistles that many people are likely to be unwilling to read, it is better to make a 2-3 minute video that will reach a larger audience. 
And this is where Facebook watch comes into handy. 
Aside from the fact that a video is an appropriate channel to educate, inform and sensitize,  video also boosts trusts and credibility thereby encouraging social media shares. 
More so, a single video created and posted via a Facebook page will last for many years and will definitely get the page more exposure with time. Above all, through a video, it is possible to pass your message effectively since the medium appeals to several senses.
2. Create Content
You should be ready to create, teach and share niche relevant content. Hence, if your page focuses on healthy living, you should post content that is related to a healthy lifestyle. 
For example, you can make short videos of easy, healthy smoothies that can be consumed every morning. You can as well make videos that teach how to make low fat cakes and snacks etc. 
Similarly, if your niche is fashion, you should focus on sharing makeup tutorials, must-have fashion items as well as the most trendy fashion accessories of the season etc. 
It won't make sense if you keep posting about the latest smartphones on a page that focuses on fashion or a healthy lifestyle.
However, do not just focus on normal niche-related content. You should be able to think out of the box because people are always impressed with new ideas. Therefore, you should come up with mind-blowing content instead of just focusing on ordinary stuff. 
One of the best ways of achieving this is to visit the pages of your competitors and see what they are doing. The idea is to take advantage of their weaknesses and pull their audience to your page. 
For instance, if your page focuses on giving relationship tips and building happy homes, you should not just focus on writing the regular stuff people ditch out. Instead, you can come up with real life scenarios through which other couples could draw lessons from. 
You could even make your page more interactive by asking people to send in their stories
anonymously. This will definitely make the comment section more interactive. 
That said, bear in mind that people love active and interactive pages because they boost trust and confidence.
3. Reaping From Facebook
Once you have successfully attracted a large audience with excellent content, then you can be sure to start earning money. 
1. Charge Your Clients
And here, there are actually several ways of making money on your page. You can start charging fees to advertise products and services via your page or you could as well start funneling people away from Facebook to other pages where they can make money for you. 
2. Recommend Products (affiliate)
Thus, if you are also an affiliate marketer or into drop shipping, you can send out links of where to get particular products through your Facebook page and get paid on commission.
3. Join Facebook For Creators

You can join a Facebook audience platform known as Facebook for creators, where Facebook will display ads within your content (videos or articles) and you're paid at the end of the month. Here is an article on how to join and use Facebook for creators I wrote months ago.
Am sure you've had of a saying that goes, * the money is in the list*.
Right?
Well, lead magnets enable you to build lists.  Build a loyal audience that consumes your content.
With no lead magnets, you have no subscribers, you have no business, you have no money.  Just simply said.
Be here, i'll show you exactly how to create LMs and why should have list.
Another awesome way of making money while blogging is by creating lead magnets. 
To be honest with you, a lead magnet plays a very vital role when it comes to developing a customer value optimization system. 
A lead magnet is simply any valuable offer that you give away to attract prospective clients and get their contact information. 
It should, however, be noted that lead magnets mostly attract email addresses of potential clients. 
Even though there are many types of lead magnets, the most common ones are reports, free guides, check lists, case studies that are typically delivered in PDF format or in video. 
The major objective of a lead magnet is to maximize the number of targeted leads you get for every offer. The reason is that getting the contact information of your prospects is indeed a valuable transaction.
It is, however, apparent that lead magnets are beneficial to content creators who are into other online businesses like affiliate marketing, coaching or drop shipping.
This assertion can be explained by the fact that once you receive the contact information, notably email of the potential client, you can easily persuade, convince or nurture them into purchasing his goods or services.
1. Identify Your Target Audience
Nevertheless, the first step to create an excellent lead magnet is to, first of all, identify your buyer persona or target audience.
Quite often, many marketers make the mistake of trying to attract way too many people with their lead magnets. Well, you will just be wasting your time by choosing this approach. 
As a content creator, the best way to go about it is rather to choose your buyer persona rightly and this can be done by carefully surveying your readers to understand their pain points. You should be able to decipher the things they are excited to read as well as the ones they find irritating. 
As a matter of fact, you need to identify their problems so that you can offer them solutions. There are actually many ways of surveying your readers. 
One of such methods is to create reader-friendly surveys and put on your site. You can as well use social media platforms like Facebook to create polls and start engaging with your followers. By so doing, you will identify your target audience.
2. Value Proposition (Offer)
After the target audience has been decided, the next reason to do is to give a compelling reason for them to redeem the offer (value proposition). 
It should be noted that a value proposition is simply any innovation, extraordinary features or services that will make a company or product more attractive to clients. 
Therefore, instead of directing your efforts towards creating a useful product for your customers,
it will make more sense for you to identify a serious problem that is faced by your target audience and provide a solution. With this approach, you can be very sure your lead magnets will eventually generate sales. 
The truth is that once you are aware of what your target audience need, you can use that to your advantage as your selling point. Click To Tweet
For example, if you are dealing with a smartphone, you can focus on the overall experience of using the phone and use terms like 'magical' experience to lure your target audience instead of focusing on a particular feature which is pretty similar with all other smart phones.
3. Lead Magnet Format
Nevertheless, it is vital to choose the right lead magnet format that will work for your audience. There are truly many formats of lead magnets including blog subscriptions, gated blog posts, tip lists, reports, eBooks, demos, free trials, and coupons etc. 
Of course, the format you choose will largely depend on how well you have understood your audience. Hence, if you are running a blog with high traffic, it will make sense for you to choose blog subscriptions as well as gated blog posts.
4. Craft Content
Now, the next thing to do is to start creating your content. Your priority should be to simplify the content while still creating a highly valuable lead magnet. 
Thus, your content needs to be specific and focus on solving problems faced by your target audience. 
To this effect, you should write a precise copy that answers that particular question and equally solves that one problem. You should also ensure that your content is unique and original. 
Remember your lead magnets will not yield fruits if it offers the same information that can be found via a simple Google search. Click To Tweet 
Above all, the tone of your content should be an authoritative one. The idea is to make your prospects depend on you and to achieve this, your followers need to be convinced that you are an expert in the field. 
Thus, you should, by all means, write with certainty and authority.
5. Promote Your Lead Magnet
Promotion is another very crucial aspect of lead magnets. Remember that you must have put a lot of work before getting to this stage and if you fail to promote the lead magnets well, all your efforts would  have gone in vain. 
There are however many ways and mediums of promoting your lead magnets. 
1. Promote it via the social media.
The social media actually have many promotion options including status updates, paid ads
through Facebook, Instagram and Twitter, creating groups on Facebook, LinkedIn, and Google+ where discussions and links can be shared, as well as other special features like Facebook tabs, Twitter moments and Pinterest showcase pages.
2. Share In Forums.
Similarly, you can also promote your lead magnets through content hubs like forums, Q&A sites as well as aggregator sites. 
3. Use Your Blog / Website.
This should have come #1 but nonetheless, I've added it here. You can choose to promote your lead magnets through your website since you already have both new and returning visitors who might find your offer of great value to them.
6. Get The Money In
After all said and done, you need to do a great job in convincing and persuading the prospects generated through your lead magnets to purchase your goods or services. 
Email templates or reach out scripts in your niche may be of great help in order to get our subscribers into spending moods.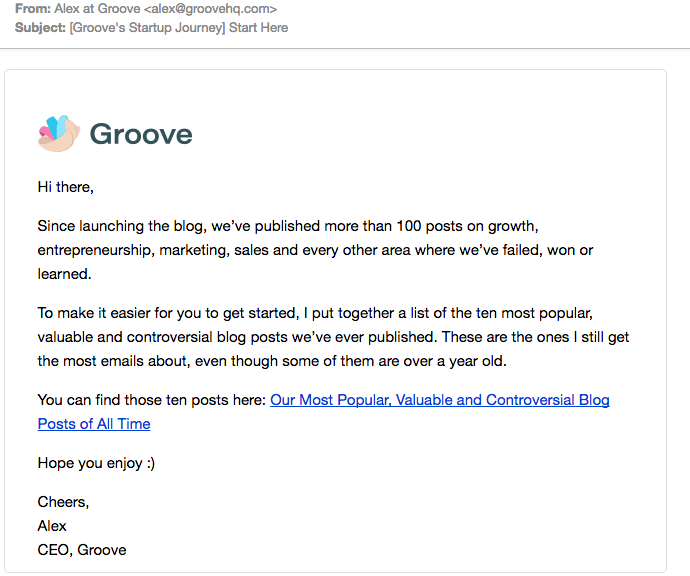 Thus, you will need good communication skills as well as the ability to follow up prospects. Also, i hope this blog answers questions like how do bloggers make money blogging, how do bloggers get paid, why write a blog among others.
Finally, go make the monies or, let me know in the comment box your thoughts. 
What I missed out, what I could improve, add or what you like the more?
Get FREE Digital & WordPress Website Starter Guides