With over 1.5 billion active users and over 58% daily users, WhatsApp is undoubtedly the most used messaging platform out there today.
And this time,
I want to share with you on how you can use WhatsApp for digital content marketing.
Yes, the numbers always count. With over 700 million daily active WhatsApp users, when targeted and reached out with the right model, you can definitely have convincing results.
And since, WhatsApp hasn't yet made up there mind to roll in ads (within the application), then digital marketers can have a chance to explore its potential.
In this article, I will take it that you have ideal knowledge of how WhatApp messenger or WhatsApp for business applications work.
But before,
Let me share with you some of the reasons why you should consider using WhatsApp as a digital marketing tool.
#1. WhatsApp is Free and Open to all, all time.
#2. Content sharing: WhatsApp makes it extremely easy to share digital marketing documents like PDF documents (eBooks), Photos, Brochures, Catalogs, Portfolios, Presentations among other.
#3. Quick feedback: You can easily and any point in to request for client feedback on any product or service you offered. This beats a number of tools out there like email which won't even let you know whether on received the mail or not.
#4. Easily create lists: With WhatsApp, you can easily create client contact lists (groups) which enables you to track, monitor and target content based on client insights and buyer history.
#5. Schedule meetings and discussions: with WhatsApp group that can easily be created any time, you can save alot of time getting prepared for physical meetings. By creating a meet up group on a specific topic, you have you meetings a success.
#6. Alerts and Notifications: you can receive alerts and communications in no time on your mobile. In the same matter, you can respond to them there and then. Making the whole process very flexible and efficient.
To Read: Start Your Digital Presence With GoTechUG On Youtube
Digital Marketing Using WhatsApps
If you're a digital marketer or an emerging one, here are my tips for you on what you can achieve using this text message platform in your digital marketing campaigns.
Create an Engaging Whatsapp Brand Persona 
The first important step is to create an engaging brand persona or character that represents your brand with it's whatsapp number. Avoid impersonal company names, as people might not like it. People like to chat in a friendly manner on Whatsapp just as they do with their friends & family.
Building a database on Whatsapp 
Whatsapp will remain ad free and in order to build a base of users, you need to offer them something of value in exchange for their phone number. This can be a promotion, a freebie, a free service or valuable information.
Personalized & fast customer service
Engagement with customers on WhatsApp can be personalized & quick, if the customer seeks any service, or provides any feedback, which can be easy to engage with.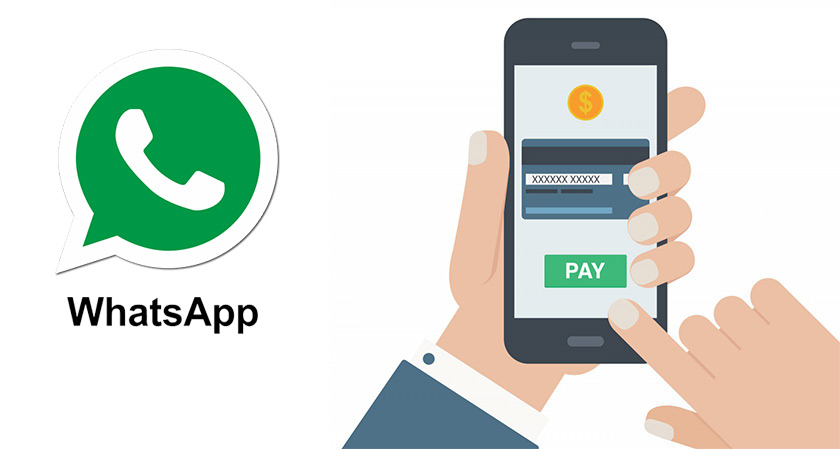 Consumer research
Whatsapp has so far not been used extensively for research but offers an easy to use, inexpensive and quick platform to run some quick research. You can ask consumers about the things they liked which they have tried, like their favourite dish at their restaurant, we can ask them to choose between options the brand is proposing to launch among other things.
To Read: 8 Ways To Make Money Using WhatsApp
Status doodle update 
The latest multimedia status update on Whatsapp, can be used by marketers to create interesting statuses for consumers to see, & also asking their consumers to post an interesting status designed by the company marketers.
Step by Step Procedure
1. Create Broadcast Lists
Create lists related to specific topics, then blast particular one-way message designed to increase engagement, much like you do on Twitter. For example, include links or invitations in your messages.
2. Take benefit of Group Chat
Group messages usually shared among all members of a group, including responses from any participant of the group. This will be helpful in focus groups while performing market studies before/After a product launch.
3. Enjoy free of charge Messaging
With WhatsApp, you can exchange messages without any minimum or maximum SMS costs. It's available for i-Phone, Black-Berry, Android, and Windows-Phone. They can all send the message to each other because WhatsApp Messenger uses the similar internet data plan that you use for email/web browsing.
For added value, users can form groups, send each other unlimited image to one another, video and audio media messages. This advantage has many different benefits for both users as well as marketers. If you are trying to reach an international audience, WhatsApp can easily break through international borders.
4. Take Customer- Support to New Heights
Although WhatsApp was designed and created for mobile-only devices, it's compatible with desktop devices as well. So you can also use it along with the other desktop applications for important and helpful customer support.—your It allows you to reach your customers can reach you directly, and you can provide instant answers.
The process is unique but very clear-cut. Go to the web- app site-scan the QR code on your mobile app screen. With a few simple instructions, you're logged in!
To Read: 7 Steps To Build A Great Website Without Coding
5. Build User Loyalty
Collectively, the group lists in WhatsApp have added more brand loyalty than other social media groups available to us. Similarly, many brand personas have developed a good bond with their followers. This was boosted with the tools, like push notifications-group chats- broadcast lists.
6. Engage-connect with mobile Calls
You have the option available for using WhatsApp to make sales only calls through its built-in-version of VOIP. So whenever you get a customer support request- or when someone asks for additional information or wants to talk with a salesperson—WhatsApp allows you to take action right-away.
7. Maintain Quality Content
Since WhatsApp's heart is core messaging, make your messages small and powerful. But don't be bothered too much about length. Unlike Twitter, you're not restricted to 140 characters only.
8. Incorporate Curated Content
As with your other social channels, you can send Curated as well as unique content. Keep in mind, although the format is diverse than Facebook, the general philosophy about content should apply. That includes ratios between Curated versus created content.
9. Know Your Targeted customers
Make each word count. If you're your writing style, as well as words choices, don't connect with your targeted audience, you'll see little or zero engagement.
10. Mind the Opt-Out
Always remember how easy it is for users to discontinue notifications in WhatsApp: Settings – Account -Privacy-uncheck-Read Receipts option.
Note: This will not only disable the Read Receipts for Group Chats or Play Receipts for Voice Messages. There is no possible way to switch off these given features in WhatsApp.
You can be a far-flung memory soon. So make sure you always stay relevant and – engaging.
11. Develop Rapport with Your potential Customers
Share WhatsApp Contact details on your website/ Blog and other social media networks. This action will let your customers know they can reach your mobile directly. Although it's not a requirement, try to use WhatsApp after you've developed a relationship with your customers.
To Read: How To Know If My WhatsApp Is Hacked & How To Fix It
In Closing:
Take note, not to spam your contact list with offers they have no idea about.
Personally, this puts me off and I often block and report any spamy contact.
So instead, stay original and build a clean client WhatsApp contact list.
This can be done from returning clients, office visitors, event signups (both online and offline), WhatsApp group referrals among others.
I hope this will help you out to achieve digital content marketing with WhatsApp.